Read Time:
4 Minute, 33 Second
Across Europe, autumn heralds the arrival of the coveted and delicious porcino, or Boletus edulis mushroom. A cultural and culinary icon in Italian cooking, these mushrooms are the target of recreational mushroom picking in Italy and other countries, but they are also powerful antioxidants and can protect against everything from Crohn's disease to preeclampsia.
Porcini have been harvested for probably thousands of years, but it's only recently that they've been identified as having the second-highest content of a powerful nutrient among all mushrooms examined for it.
The nutrient is called ergothioneine, styled 'ERG' for short, and may very well be the 15th vitamin that science has only just discovered we need. If a vitamin is classified as a compound that organisms need for survival, and which they cannot synthesize themselves, but which isn't a mineral, a fatty acid, or an amino acid, then ergothioneine is a vitamin. It cannot be created in our own bodies, and we even adapted an endogenous transporter molecule specifically for ergothioneine.
Vitamins in large part must be obtained from the diet, and humans' only whole food source of ergothioneine is mushrooms as near as makes no difference. Some bacteria and yeast can also synthesize ergothioneine naturally, and in consuming them humans consume ergothioneine. However the scientific particulars of that, including the bioavailability of yeast-born ERG, the levels obtainable through consumption, and the potential side effects, are practically non-existent.
A broad review of ergothioneine published in 2020 reports that its deficiency in humans has been found in cases of acute respiratory distress syndrome, CVD, chronic obstructive pulmonary disease, pre-eclampsia, overhydrated hereditary stomatocytosis, "and is significantly lowered in others such as certain leukemias".
"Brain and serum ERG levels are also markedly different in Parkinson's disease… and even in sudden infant death syndrome, and ERG has been shown to be protective against β-amyloid-induced neuronal injury, and cytotoxicity," the authors note, noting that 1-5 mushroom servings per week in the diet can as much as halve one's chances of developing cognitive impairment.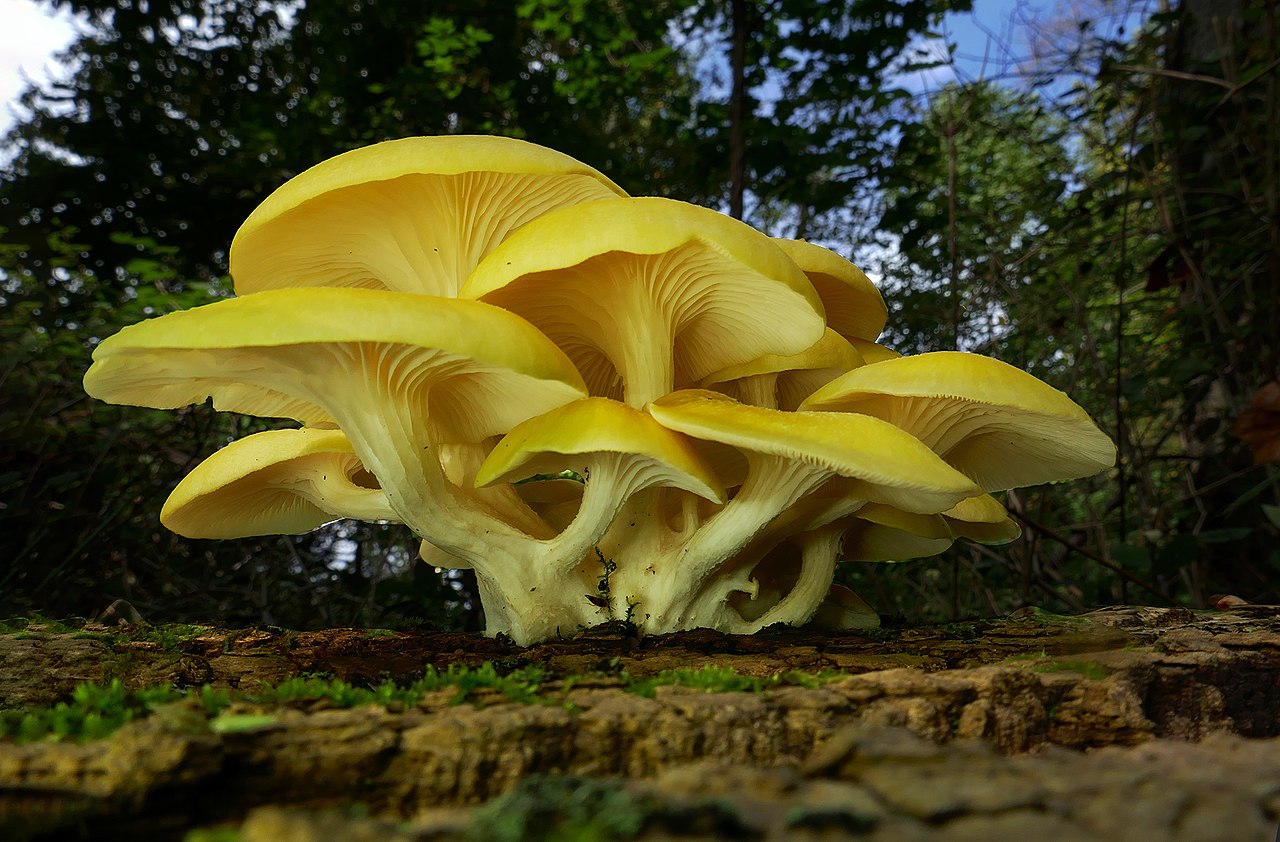 The 15th vitamin
Part of the story of ERG becoming a nutrient of such importance as to potentially be considered a new vitamin is SLC22A4, or Solute carrier family 22, member 4. This transport molecule was first identified as being a transporter of carnitine and tetraethylammonium, as well as around 85% of all pharmaceutical drugs designed to take up natural products once inside the body.
The authors of the review quoted above state that a groundbreaking discovery showed in 2005 that ergothioneine was taken up by SLC22A4 at rates 100 times greater than tetraethylammonium, and it became known afterwards as the ergothioneine transporter.
Ergo, (pun intended) vertebrate life either evolved SLC22A4 specifically for fungal consumption and ergothioneine transportation, or it adapted SLC22A4 to suit the transport of ergothioneine after evolving it for some other purpose. In both cases, and since SLC22A4 is found in birds, fish, mammals, and some reptiles, it means life adapted to using ergothioneine as an antioxidant a very long time ago.
Ergothioneine is the main antioxidant in mushrooms. WaL published a three-part story on mushrooms as functional medicine, and indeed the variety of active compounds like triterpenes, polyphenols, and a type of fiber called beta-glucan most importantly, all have incredible antioxidant and anti-inflammatory powers.
In the 2020 review, the authors point out that ergothioneine can prevent the formation of or detoxify, hydroxyl radicals, singlet oxygen, ozone, superoxide, peroxide, hypochlorite, and peroxynitrite—all of which are common "oxidants" which ergothioneine is "anti" to.
Mice, the authors discuss, that had their ergothioneine pathways removed via genetic alterations were at exceptionally higher risks of oxidative stress, and were thus more liable to ischaemic stroke, erythroid differentiation, hearing loss, rheumatoid arthritis, lupus, Crohn's disease, hearing loss, type 1 diabetes, and diabetic embryopathy.
For this reason, people consider ERG a 15th vitamin because of the rapid degradation of the individual without it, and in fact there is a notable relationship between ergothioneine consumption and longevity.
ERGO, eat mushrooms
Many mushrooms that are thought of as cooking ingredients could easily be described as crossing over from food into edible medicine, something some people call "functional food". At what point does a food item become so protective and fitness-promoting can we consider it in the same class as medicine? Modern scientists are hashing that out more or less in this generation, but oyster mushrooms certainly fit the bill.
"Many authors indicate that oyster mushrooms could be classified as functional food due to their positive effect on the human organism," reads a review on the species, concluding that among the various compounds, such as beta-glucans, terpenoids, and polyphenols, oyster mushrooms exhibit "immunostimulatory, anti-neoplastic, anti-diabetic, anti-atherosclerotic, anti-inflammatory, hepatoprotective and anti-oxidative properties".
Among ERG-containing mushroom species, the highest known to science is the golden oyster mushroom, which if you saw growing from a log in a rain-soaked forest, certainly would appear to be a magical healing herb. Some cultivated specimens have been found to contain 10 milligrams of ERG per gram of dry-weight mushroom.
Porcini, which are mostly not cultivated, can be up to 7.2 mg per gram, the second-highest known source of ERG among measured mushrooms. WaL
PICTURED ABOVE: Porcini mushrooms in the woods. © Andrew Corbley