Read Time:
3 Minute, 6 Second
In a phase III, randomized placebo-controlled trial, the psychedelic chemical MDMA, colloquially known as ecstasy, was found to greatly reduce symptoms of post-traumatic stress disorder (PTSD).
Conducted by the Department of Neurology at UC San Francisco, and organized by the pioneering MAPS (Multidisciplinary Association for Psychedelic Studies), the researchers were able to get around the schedule 1 designation of MDMA by the FDA through the acquisition of a "breakthrough therapy" authorization that allows the chemical to be used in a clinical environment.
The trial involved a dose of MDMA taken along with an assisted psychotherapy session by an experienced mental health professional.
The trial's outcome was that 67% of participants who received three MDMA-assisted therapy sessions no longer qualified for a PTSD diagnosis and 88% experienced a clinically meaningful reduction in symptoms.
Furthermore, the chemical was determined to be a "safe and effective treatment" for PTSD, and that the drug was well-tolerated even in cases of comorbidities such as alcohol abuse, disassociation, depression, or childhood trauma.
MDMA is just one psychedelic that's currently being trialed in America and Canada for use as an anti-depressant or treatment for PTSD. Others include the cannabidiols CBD and THC, psilocybin, and ketamine.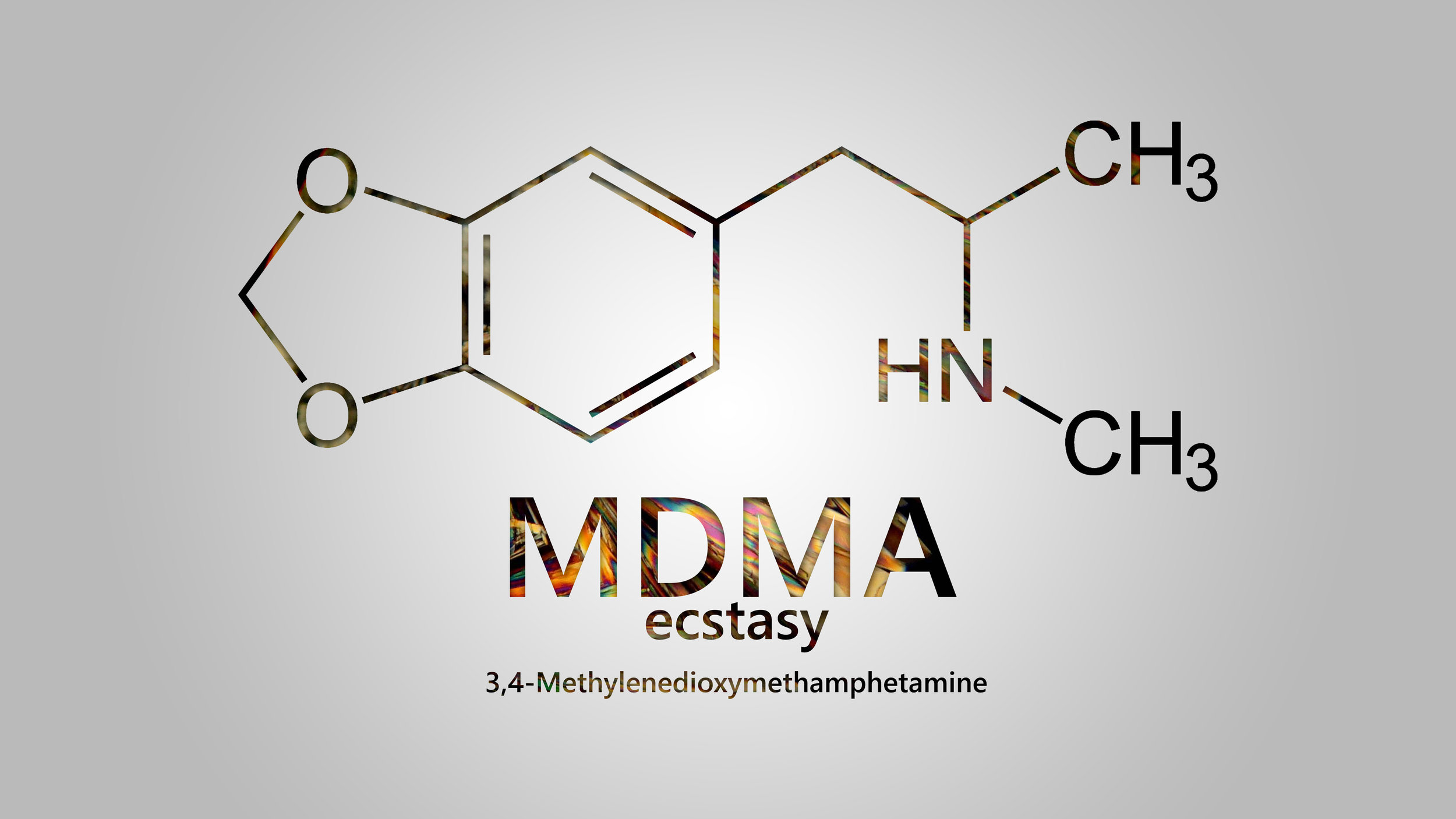 MDMA: multi-disciplinary medical agent
MAPS has been working and studying MDMA-assisted psychotherapy for over a decade. Their work has coincided with a steadily growing population of Americans with clinical depression or anxiety.
Furthermore, the wars and invasions of Iraq and Afghanistan flooded the veteran population of America with PTSD, with rates as high as 30%, and more than 500,000 individual diagnoses.
Selective serotonin-reuptake inhibitors (SSRIs) are the FDA-approved first-line therapeutics for the treatment of PTSD, but between 40-60% of patients do not respond to these drugs. In comparison MDMA, which also targets the serotonin system, did much better, as MAPS detailed above.
Another use for MDMA that was found by MAPS was in near-end-of-life care. In a study of 18 individuals, MDMA-assisted psychotherapy greatly reduced symptoms of anxiety and depression in those who had recently received a life-threatening or terminal diagnosis.
One reason for this variety of powerful effects could be described in a study published by Johns Hopkins University which concluded that the results of just a single dose of MDMA was enough to reopen a "critical period of development" in the brains of adult mice.
In the case of the mice, the critical period was one associated with increased oxytocin signaling at the end of childhood, characterized by an increased appetite for social interaction. Just a single dose was enough to essentially turn an adult mouse brain into an adolescent mouse brain, in regards to desire for social interaction, for two weeks.
Oxytocin plays a key role in human social bonding, maternal instincts, and love, some of the most powerful positive emotions humans are built to experience.
MAPS says that combined with earlier clinical data from phase II and phase I trials, it should be enough for the FDA to approve MDMA-assisted psychotherapy between now and 2023. WaL
PICTURED: A picture of MDMA-assisted psychotherapy in progress at MAPS' Charleston Treatment Center. Photo credit: MAPS.org.
If you think the stories you've just read were worth a few dollars, consider donating here to our modest $500-a-year administration costs.