Read Time:
4 Minute, 40 Second
Ukraine is one of those countries that, like so many parts of Europe, once belonged to one people, and then to another, and then to another, before finally becoming totally independent normally sometimes between the end of WWII and after the breakup of the Soviet Union. When I was in Ukraine I found the lack of English startling. "What a useful language that could bolster the national labor, opportunity, and standing," I thought, until one local said something that made it all clear: "Polski?"
Of course you don't speak English, where are English speakers? I'll tell you where the Polish speakers are, where the Russian speakers are, where the Hungarian speakers are, they're everywhere.
It reminded me that as an English speaker and as a westerner in general, I tend to see the world, even though I myself think it's rather boring to do so, through the lens of my country's place in it; inescapable in some sense since we're the world's police and her reserve currenciers. But a local business owner would garner far more value tapping into the shared cultural space of eastern Europe, the "Slavosphere" as I came to call it, than of learning how to price things in dollars.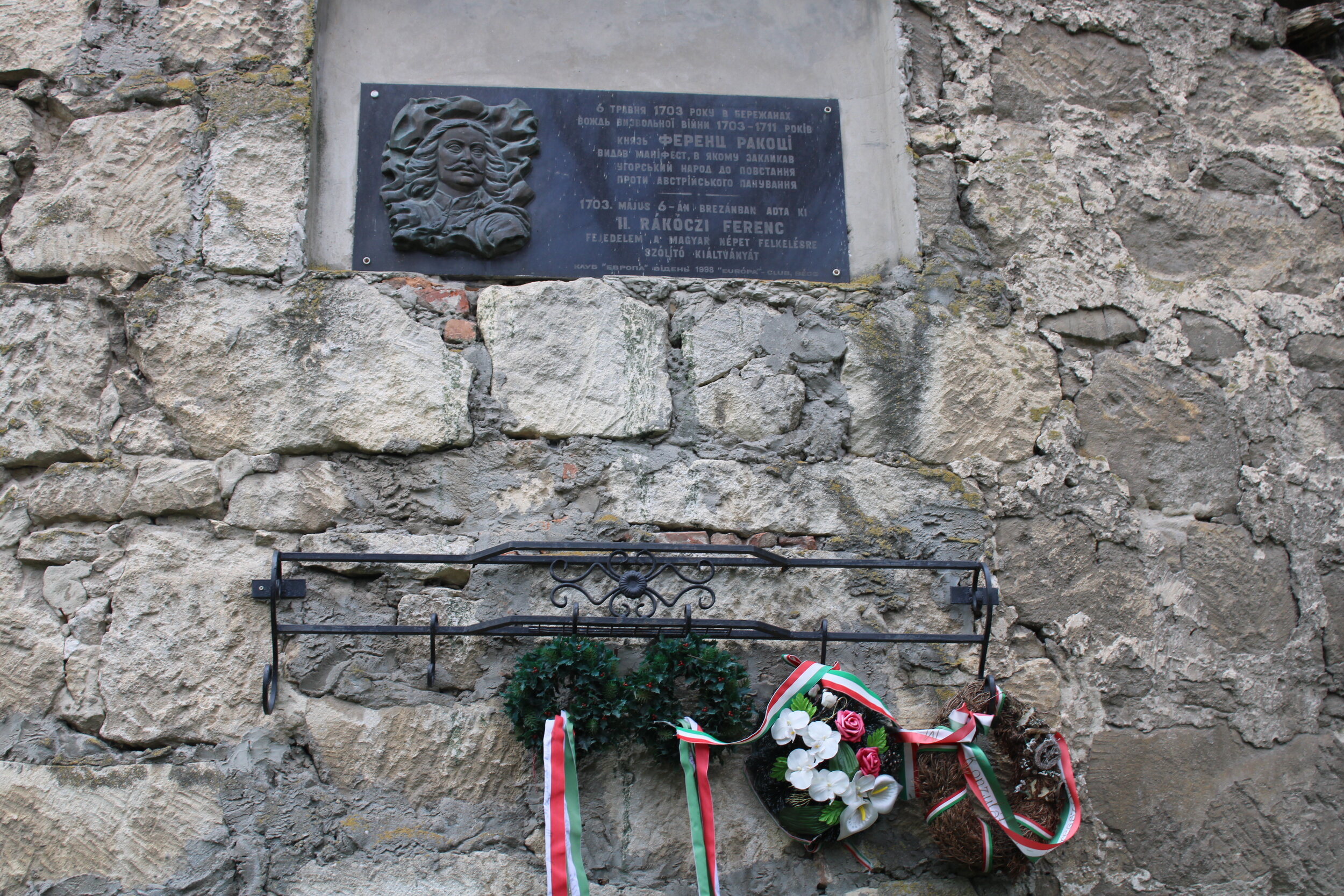 In western Ukraine, castles spaced about an hour apart from each other form a defensive perimeter around L'viv. Their stories bear witness to the ebbs and flows of the western border and who defined that ebb and flow at any given time. Casimir III (1310 – 1370) indelibly placed the mark of Poland on the frontier with Ukraine, containing both castles destroyed by him and those raised by his descendants. To the south of L'viv I found a fortification draped in green, white, and red streamers, the colors of Hungary, along with a metal portrait of one Ferenc Rakoczi, who did something there at the castle during his wartime years around 1700. Olesko Castle was controlled by the famous Cossacks, and John II Casimir even had to defend that part of L'viv from the Ottoman Turks. After all that, the territory of western Ukraine was snapped up by the Hapsburg Monarchy, eventually landing it within the Austral-Hungarian Empire for the start of the Great War, after which it breathed independence for a minute or two before being devoured by the great Russian bear that had just gone from brown to red.
Suffice it to say Ukrainians, I found, didn't look to the west. They considered themselves Europeans, unquestionably, but I was delighted to discover that they were invested within the Slavosphere, in its linguistics, its politics, its food, and its traditions. In my hotel, the refrigerator in the restaurant was covered with traveler's magnets, all from Slavic or ex-Soviet cities, like Bratislava or Tallinn, Estonia. Once you get plugged into the Slavosphere, people started asking me if I had been to Belarus, or if I had seen St. Petersburg, Prague, or Georgia.
Let's talk about the Slavospheric food for a moment, because it was a bit of a surprise, not least of which because I had to snoop around to find it. With all these different cultures and landscapes, it wasn't surprising the cuisine would be varied. In L'viv, this translated to the influence of central European flavors, but mostly Polish, and Jewish flavors and ingredients. Strong sharp tastes like pickled onions, garlic, horseradish, offal, and oily fish, blended with incredibly bland tastes like bread dumplings, lard, potatoes, and butter to make stark flavor pairings, like listening to heavy metal in the build up to a wedding ceremony. Then came the Ukrainian ingredients, which I came to learn were born of the forests and mountains, such as root vegetables like sugar beets, turnips and carrots, mountain mushrooms and river fish, natural sweeteners like apples, berries, and hive products. One dish even had fermented immature pine cones, a fascinating detail, but far from the last surprise.
In Kyiv, I barged my way into what was essentially a closed restaurant asking for a press exclusive. They agreed (because I said I would pay for the food) but it was really a fantastic moment in my journalistic career as the restaurant was a major innovator in Ukraine cuisine, and run by a man who was placed #34 on the World's 50 Best Young Chefs. I ate traditional dishes like palushki (potato dumplings) with parsley and mint sponge cake, mountain oyster mushrooms, and parmesan cheese sauce, mashed celery root and chamomile, a carafe of what was described to me as the best sunflower oil on earth, a dessert made of roasted bees with apple crumble and honeycomb. It really was an amazing experience, and I had to constantly think of dumb questions to ask the two managers while I was working to figure out how to take photographs of food with my camera, something I had never done. For all this food I paid about as much as it takes to take one's children to McDonalds, making the restaurants of Kyiv a trip all on their own. Another place I stopped at, Tsarske Salo, made better blood sausage and black pudding than any found in the trips I've taken to Ireland or England where such things are typical, and eastern meat preparations like Shashlik that were simply mouth watering.