Read Time:
5 Minute, 13 Second
In Venezuela, one of the few states beyond US influence in the Western Hemisphere, the opposition political parties recently held their candidate elections to see who would challenge long-time socialist leader Nicolas Maduro in 2024. The winner, Maria Corina Machado, is currently banned from holding public office on fraud and corruption charges, as well as for her advocacy for sanctions and intervention by the United States against the government in Caracas.
Machado won with close to 93% of the vote after 61% of the vote was counted, but as Venezuela Analysis reports, the election was rife with irregularities. Voting began early but experienced delays due to 3,000 vote-counting machines requiring replacement at the last minute. Election materials were delayed, and the polls went open beyond the mandated closing time. Her closest opponents lodged official complaints of irregularities.
"We detected that our server that functioned as a transmission channel was blocked, which prevents us from completing this process as scheduled," said commission head Jesus Maria Casal, according to Al Jazeera. 
Machado, a long-time US ally, made a speech outside her campaign headquarters, saying she "received a mandate," from Venezuela, and that "very powerful forces have been unleashed".
WaL covered the story of the 2018 Presidential Elections in Venezuela extensively. At the time, a political novice emerged surrounded by long-time US assets in the country to challenge the Maduro regime in an election that was by professional accounts free and fair. After being defeated, the novice, chair of the right-wing political party Popular Will Juan Guaido, led a kind of attempted street putsch that was quickly repressed by the police and military but that sent the country into a crisis that saw the United States enforce a brutal sanctions campaign that starved and deprived at least 40,000 people to death by mid-2019 according to scholars.
For months after, the US tried to organize an international blacklisting campaign against Maduro that included a desired embargo on crude oil from the state-owned company PDVSA, and the freezing of trade and internationally held assets, such as billions in gold kept in London. Domestically, Guaido tried to rally forces to his cause, but progressive scandals diminished his credibility until he lost his seat as head of the National Assembly, and the organizing body for parties in opposition to Maduro said he should "disappear".
Now, it's Machado who believes she's poised to challenge Maduro, who is expected to announce his intention to seek a third political 6-year term. However, Machado can't legally hold office after Venezuela's Comptroller General barred her from doing so in 2015 after it was found she failed to disclose the full extent of her earnings during her term as a Deputy in the congress. That decision came after another scandal which saw her removed from the National Assembly altogether in response to her acting as Panamanian diplomatic representative for the Organization of American States, a role she did not hold, during a meeting in Washington D.C., in response to which Panama launched a class-action lawsuit against her.
Clearly then, Machado is no moralist, but it isn't her flouting of legal norms domestically that creates the largest tensions in the upcoming election, but her connections to a Washington regime that treats defiance in Latin America harshly.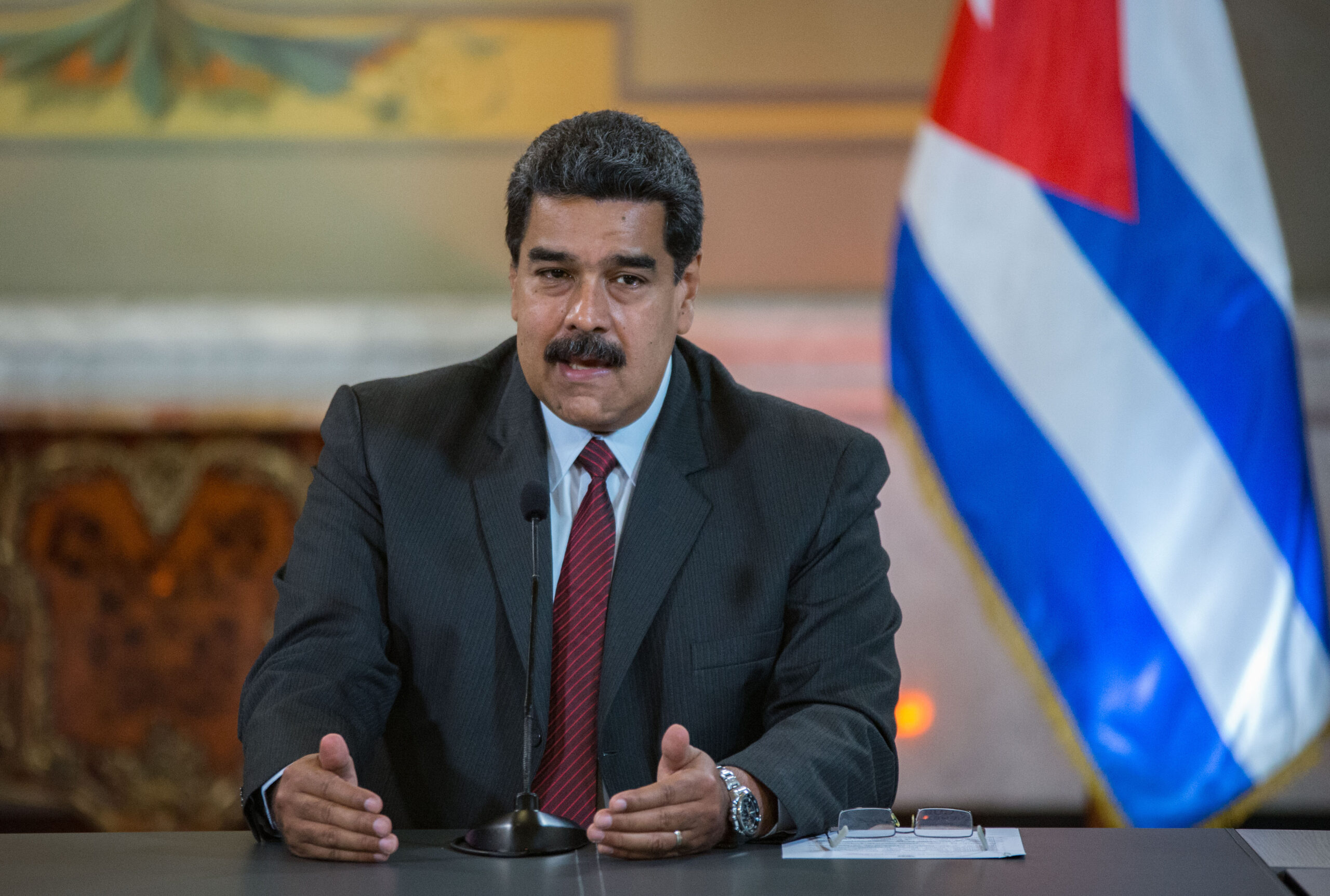 Too close for comfort
Venezuela Analysis has a long record of Machado's activities, and they involve working closely with George W. Bush Jr. and the National Endowment for Democracy (NED) to create three NGOs in Venezuela. One of which called Súmate (Join Up), has routinely agitated for the removal of the Chavista government since 2005. The NED has organized civil society groups to promote democracy (and opposition politicians) in countries around the world. In 2002, several NED-funded groups forced the abdication of the president of Georgia in favor of an American ally, something which NED founder George Soros admitted was happening when he told reporters that he, an American national who created the groups that organized President Shevardnadze's removal, was paying the salaries of the Geogian parliament deputies at the time.
On Machado, her ban from political activities was upheld in June after an inquiry was made by a senior opposition figure, Jose Brito. The Comptroller pointed to Machado's repeated calls for US-imposed sanctions on Venezuela, and military intervention to boot. Machado was a strong supporter of Guaido's so-called "interim government" supported by the Trump Administration in Washington, by Josep Borrell in the EU, but which collapsed in 2022.
However, all is not lost for Machado's potential candidacy. Negotiations between the Maduro regime and opposition coalition figures produced an agreement that recognized each side's rights under the constitution to nominate candidates, in response to which the US granted 6-month sanctions relief licenses, though at the time it was still unclear whether or not this would apply to already existing bans like the one on Machado.
Caracas also released 5 political prisoners of the opposition rounded up in the wake of the 2018 attempted coup, and the US hoped it would also begin working on deals to remove instituted political bans and free American prisoners—likely referring to two US nationals captured in a strange, Bay of Pigs-like infiltration organized by former a US Special Forces operator-turned-contractor named Jordan Goudreau. 
However, at the moment the ruling party has shown no indication of reversing Machado's ban. China, eager to prove that money and cooperation can do more to change people's minds, has developed strong ties with Caracas over the last 2 years, and the Chavista Maduro is in a stronger place than he was in 2019 to resist attempts to pressure him into cooperating with those he perceives are agents of Washington.
To wit, the Biden Administration, who inherited Trump's sanctions campaign against Venezuela and kept it going, made a point not to invite Maduro and Venezuela to the 2023 Summit of the Americas in California which resulted in huge outrage and a boycott by several heads of state including Mexico. WaL
PICTURED ABOVE: Maria Cornia Machado in 2014. PC: Carlos Diaz, CC 2.0.