Read Time:
8 Minute, 58 Second
The US Space Force is now 4 years old, and seems to be a microcosm (micro in the Pentagon sense) of everything that's wrong with the US military. In trying to report on what's going on at the Space Force, it's difficult to know where to begin, but the best place might be a line used by contributing writer to Space News, Sandra Erwin, in referring to some of the recent focus of the Space Force–their need to "establish its brand".
While it's strange to think a military branch needs a brand, branding is all over the Space Force's actions. The organization seems to be focused on achieving everything the left half of the federal government wants in a military, namely ballooning spending levels at every opportunity, keeping an intense focus on gender and race diversity among servicemembers, promoting gender-neutral language and uniforms, and generally operating like a Silicon Valley tech startup.
This sort of "woke" policy has been on the right-wing rhetorical chopping block for some time, as once or twice a year GOP House and Senate members grill military superiors about things like diversity equity and inclusion (DEI) policy, and medical support for gender reassignment surgery.
Likely pursuant to this is the rather untraditional designation of Space Force members as "Guardians". Whether that's an attempt to boost recruiting numbers among teenage fans of Marvel's Guardians of the Galaxy, or the fact that 'Guardian' adheres to any possible color on the LGBTQ+ rainbow, they've even designated members of the US Air Force who worked under the old Space Command as "Legacy Guardians".
The Guardian moniker is just one of a variety of branding and identity-building maneuvers that aim "to build diversity and inclusion from the ground up," according to Lt. Gen. DeAnna Burt, deputy chief of the US Space Force for operations, cyber and nuclear. What could be more important for a general in charge of "operations," for "nuclear" to be focused on building diversity and inclusion?
While such talk would be enough to infuriate the GOP and their base, it's just part of a suit of issues that make the Space Force a truly reprehensible organization.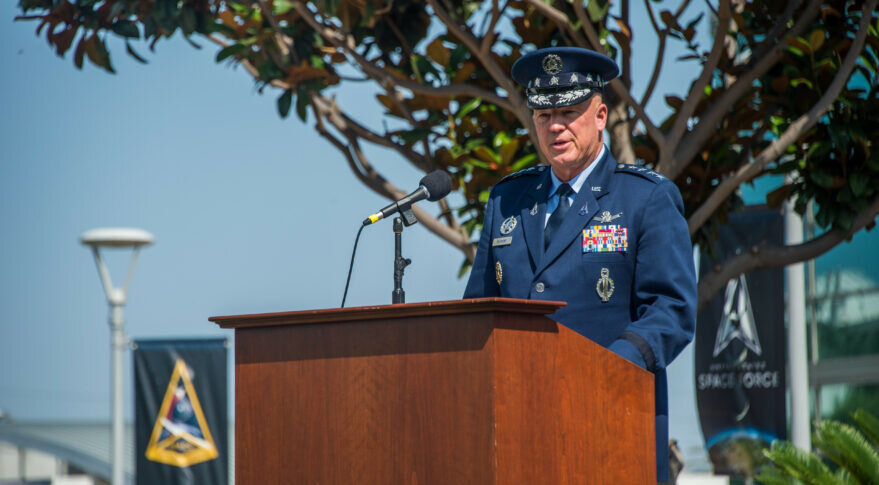 Ballooning Budgets, Economic Drain
For anyone who sees the US national debt arriving at $33 trillion, and interest payments on the debt nearly $1 trillion in tax revenue per year, they might find the speed at which it is growing to be the Space Force's ugliest characteristic. Cast into an 80-year squabble over budgetary allocations between military branches, the Space Force has done okay—doubling in size from $15.3 billion to a proposed $30 billion in five years.
In 2023, the House and Senate introduced parallel bills to establish a reserve component to the US Space Force, which was budgeted for back in 2022 to the tune of $24 billion, despite the fact that the Space Force only has 8 thousand military and 4 thousand civilian members.
This means that within two years, the Space Force eclipsed the US department for the peaceful use of space, i.e. NASA, which is a rather unhappy reflection of how the military-industrial complex and their allies in the cabinet view space.
These ballooning budgets may be down to the expert secretaryship of Frank Kendall, current Secretary of the Space Force, but who was also a former vice president at Raytheon who served as Undersecretary of Defense for Acquisition, Technology and Logistics for President Obama, and who made most of his money consulting for Northrup Grumman.
The large increase for the 2024 fiscal year is all down to increasing launch frequencies and diversifying satellite architecture. The great fear of any high-ranking Space Force officer explaining their existence is the potential attack on US infrastructure (satellites) based in space, and how important space-based systems are to all branches of the military.
Amid a historic recruiting shortage across the Army, Navy, and Marines, the Space Force is receiving far more applicants than they have openings. This is a tragic occurrence because the American labor pool is not unlimited, and if an engineer goes to become a Guardian in the Space Force, it means there's one less engineer for the dozens of successful space startups that are causing one of the great 21st-century job booms.
According to former President Trump's nomination for NASA Chief Financial Officer, Greg Autry, space is a market emerging faster than almost any others, and one where in the moody American post-graduate job market, almost anyone can find employment. The size of the commercial space sector has doubled from 2010 to $447 billion, on track for a $1 trillion valuation, it's expected, by 2030. More dramatic perhaps is the willingness of private capital to fund space projects, with investments from private equity going from just $1 billion in 2010 to $20 billion in 2022.
The number of space startups has more than doubled from 250 in 2010 to over 600 in 2022. And the cost of launching rockets and operating satellites has diminished more than 50 times. Key job sectors in the American space workforce saw a five-year growth of 18%, reaching 360,000 employees by 2021.
By ballooning the Space Force, each worker attracted there rather than to Blue Origin, SpaceX, Rocket Lab, Astrobiotic, Firefly Aerospace, or United Launch Alliance will go from economic contributors and generators of innovation to economic burdens, slowing space sector growth, costing taxpayers, and more tragically on a human level, shut them up in offices planning endlessly about how to worry about attacks on satellites, rather than how to build space stations, mine asteroids, cook food in space, or any of the million other applications that need to be developed for adapting human life to the stars.
In fact, Lt. Gen. admitted that they are fearful of losing Guardians to more lucrative private sector jobs, and have had to deeply incentivize applicants with paid university pathways and part-time private sector opportunities–a gross conflict of interest.
In 2021, this author wrote for Antiwar about the progressive actions by the Space Force to turn space into a "warfighting domain," and in doing so closing the US off to the productivity and cooperation of two of the most active spacefaring nations, the Chinese and the Russians, because of space is a domain for the military, ipso-facto, it is not the domain of commerce, industry, culture, or cooperation.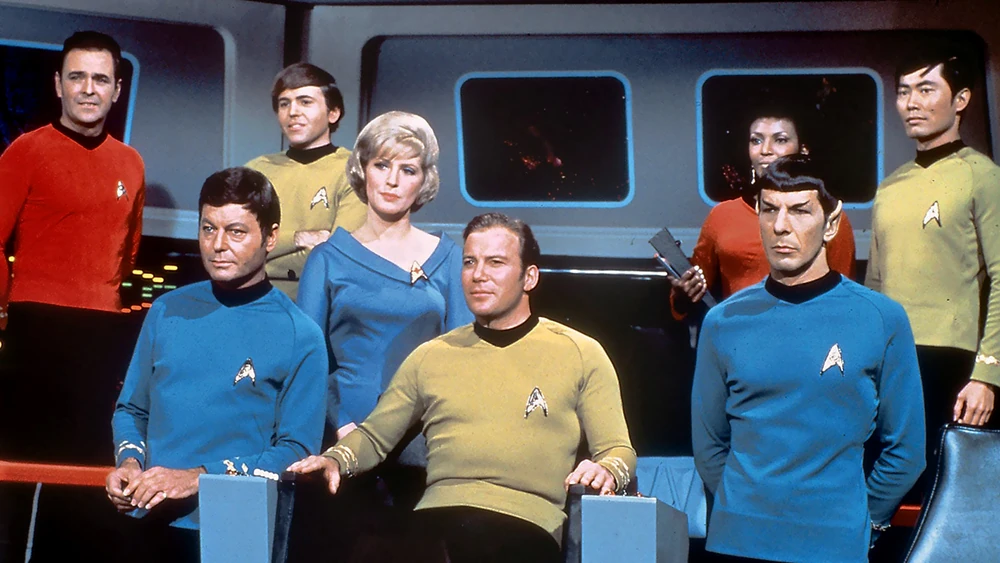 All that woke stuff
Recently, the Space Force crowdsourced a new mission statement from its members. "Secure our nation's interests in, from, and to space," is what the 12,000 or so Guardians came up with. It's far better than what it replaced if the goal is ensuring anyone can understand why an entirely new military branch is required for the near-singular focus on preventing a satellite blinding or cyberattack.
It's certainly more in line with a military organization, but this is rare for the Space Force, which seems to have a collective focus that is constantly shifting to less important aspects of military operations.
Take for example the push to design the Space Force to simultaneously "challenge the status quo" according to a Space Force official policy provision, and a "focus on diversity and inclusion," which couldn't be more firmly rooted in the soft center of the status quo in the federal government.
"We're very selective," Lt. Gen. Burt told Sandra Erwin, who proceeded to provide the exact racial percentile makeup of the Space Force "so the force reflects the population we are defending," Burt added, explaining their ipso-facto discriminatory selection criteria, something that was just ruled unconstitutional by the Supreme Court in the case of Harvard University.
The "challenge the status quo" line came from a policy provision entitled "Amplify the Guardian Spirit," in which Chief of Space Operations General Chance Saltzman outlined what manner of characteristics the force wants for its people. In many cases, Burt's branding operations do indeed break with tradition, for example with fitness tests.
The Space Force does not mandate the Air Force's minimum fitness test, but has instead implemented a "holistic approach" that relies on self-reported data from things like fitness trackers.
It's taken the entire duration of the Space Force's existence to decide on a uniform, after supply chain issues, scrapped designs, and excessive innovation has delayed the process. In most released photography, Space Force members are pictured in forest camouflage fatigues, which is a little strange since there are no forests in either space or the Pentagon.
Beyond Burt's disturbing focus on DEI policy and doing seemingly unimportant things differently, the Amplify the Guardian Spirit memo does sort of paint the picture of the kind of soldier most Americans probably would send into space—someone reminiscent of characters from Star Trek—someone who's creative, technologically literate, with an experimentative mind, and who isn't uncomfortable delegating authority for projects to other people.
Yet the fact remains that Gen. Saltzman, Lt. Gen. Burt, and every other public figure in the Space Force talk about one thing—preventing interference with American satellites.
"It is impossible to overstate the importance of space-based systems to national security," said Secretary Kendall at the 36th Space Symposium.
"We need to talk about it as much as we can," Lt. Gen. Burt told Space News about reliance on satellites for routine daily activities like using GPS or trading stocks.
All this emphasis on selecting, prejudicing, hiring and retaining staff members, designing uniforms, innovating fitness tests, establishing a national guard component, building a brand and identify, building diversity, equity, and inclusion, defining the guardian spirit, establishing a space warfighting doctrine—all of it nests behind the single military-adjacent task of protecting US satellites, a straightforward job that doesn't require any of this additional nonsense, and which almost without a shadow of a doubt should have been left within the Air Force, or delegated to a cyber division somewhere in the bowels of the Pentagon. WaL
PICTURED ABOVE: Space Force deputy chief of Operations Lt. Gen. Deanna Burt (center) and a group of Space Force guardians attend a ribbon-cutting ceremony of the States Space Force Service Watch Cell communications command center. PC: U.S Space Force