Read Time:
3 Minute, 17 Second
In its most recent discovery, NASA's Perseverance rover is surveying the curvilinear flow of a wild river that bears remarkable similarities to those on Earth.
It's the first time a river has ever been photographed or surveyed in detail on another planet, and the evidence taken from it could be key to understanding Mars' ancient climate history.
Nicknamed "Skrinkle Haven," rover operators and scientists with backgrounds studying rivers aren't sure if the Martian river is a snaking, meandering river like the Mississippi or one that's braided like the Paraná in South America.
The river was part of a network of waterways that flowed into Jezero Crater, the area the rover has been exploring since landing more than two years ago. NASA's other operational rover Curiosity has found evidence of small shallow streams in an area called Gale Crater, but the size and scope of the landscape features now imaged by Perseverance seem to suggest a more powerful system.
Stitched together from hundreds of images captured by Perseverance's Mastcam-Z instrument, two new mosaics suggest the latter, revealing important clues: coarse sediment grains and cobbles.
"Those indicate a high-energy river that's truckin' and carrying a lot of debris. The more powerful the flow of water, the more easily it's able to move larger pieces of material," said Libby Ives, a postdoctoral researcher at NASA's Jet Propulsion Laboratory in Southern California, which operates the Perseverance rover. With a background in studying Earth-based rivers, Ives has spent the last six months analyzing images of the Red Planet's surface.
"It's been a delight to look at rocks on another planet and see processes that are so familiar," Ives said.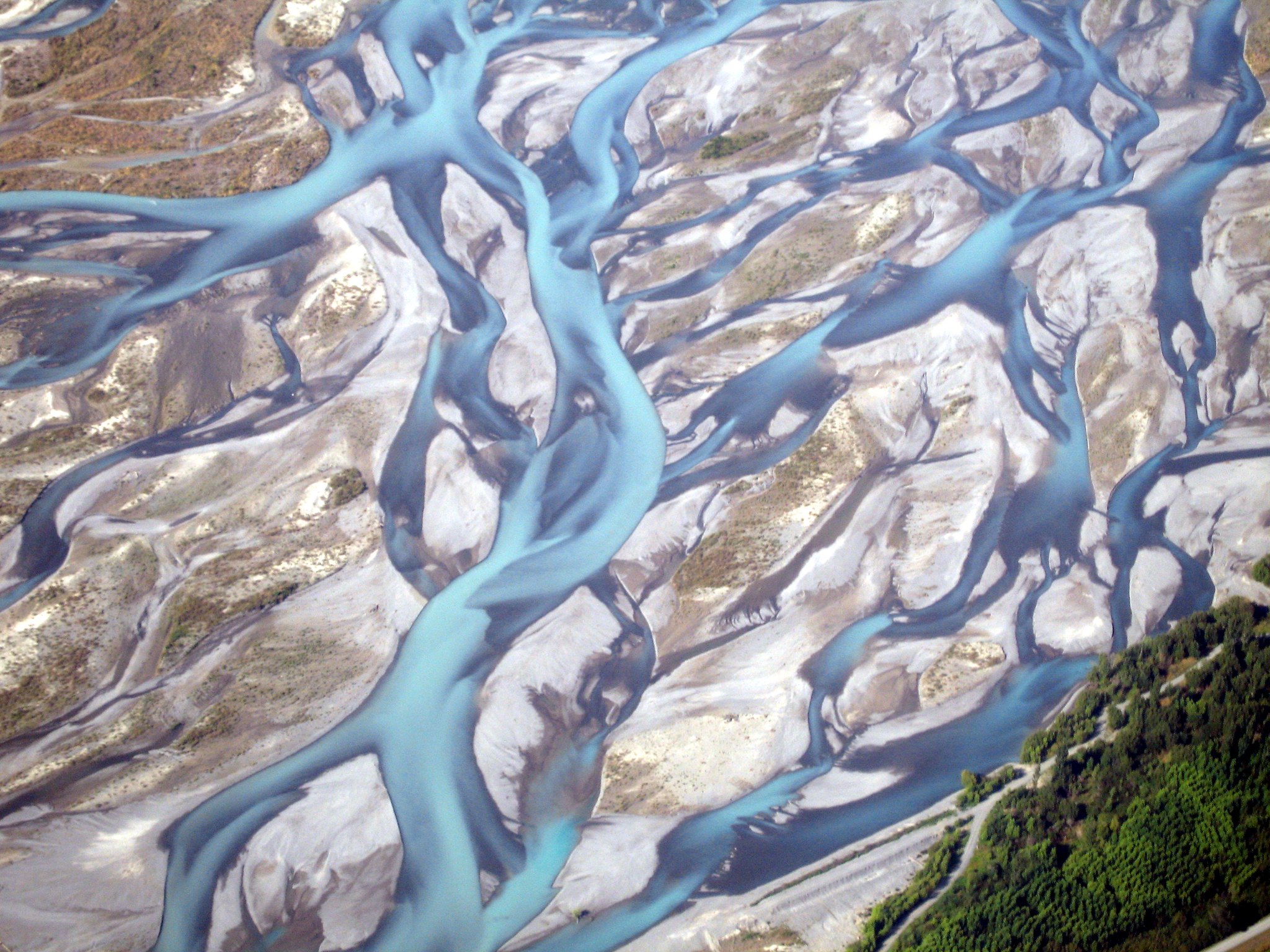 Red sandbars
In the mosaic image, the curving ripples across the surface could be the banks of a fast-flowing river that shifted over time, or sandbars that form when fast-flowing water carrying a lot of sediment splits when it comes in contact with an obstacle.
The layers were likely much taller in the past. Scientists suspect that after these piles of sediment turned to rock, they were sandblasted by wind over the eons and carved down to their present size.
"The wind has acted like a scalpel that has cut the tops off these deposits," said Michael Lamb of Caltech, a river specialist and Perseverance science team collaborator. "We do see deposits like this on Earth, but they're never as well exposed as they are here on Mars. Earth is covered in vegetation that hides these layers".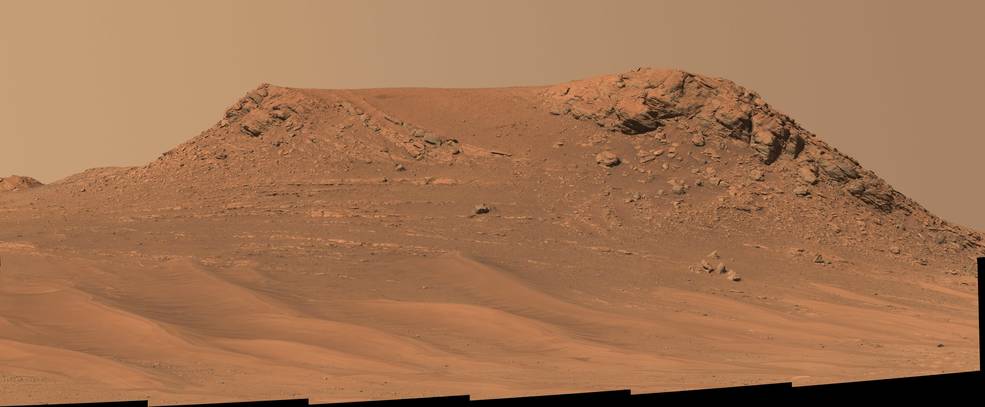 Another feature, around 450 meters from Skrinkle Haven, is an elevated plateau called Pinestand, which may also have been a sandbar-like formation. While it mostly bears resemblances to riverine depositions like sandbars from Earth, its height would be unique on our world, so the jury is still out over exactly what formed it.
Perseverance recently finished retrieving the first sample of Martian regolith from the next zone of its scientific mission: an area called Berea. NASA believes this rocky outcrop was formed from deposits of rock and sediment from the river, and that perhaps whatever it contained came from regions beyond the Jezero Crater where the rover has been exploring.
"The second reason is that the rock is rich in carbonate," said Katie Stack Morgan, deputy project scientist for Perseverance at NASA's Jet Propulsion Laboratory in Southern California. "Carbonate rocks on Earth can be good at preserving fossilized lifeforms. If biosignatures were present in this part of Jezero Crater, it could be a rock like this one that could very well hold their secrets". WaL
PICTURED ABOVE: "Skrinkle Haven" using its Mastcam-Z camera – PC: NASA/JPL-Caltech/ASU/MSSS